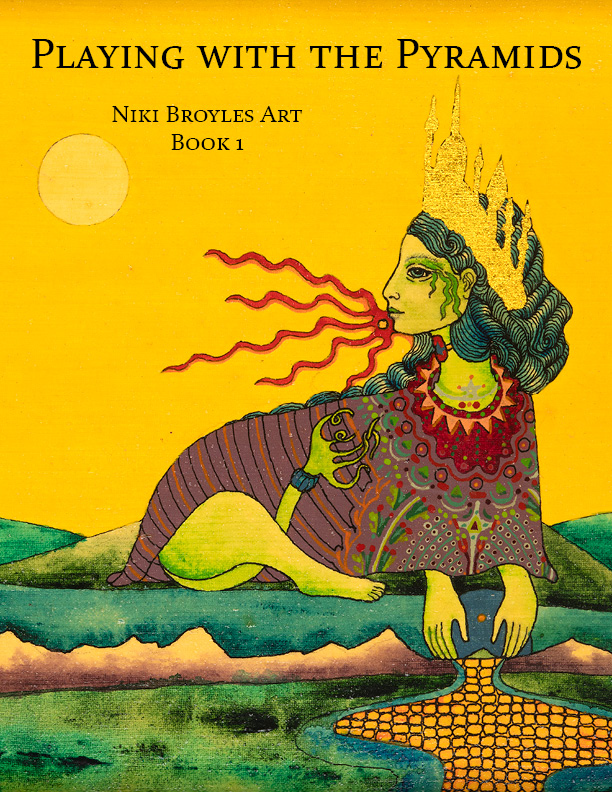 Playing with the Pyramids, Niki Broyles Art Book 1 by Audrey Broyles
Oakland artist Niki Broyles (1947-2017), a.k.a Magnolia, was a street artist in Berkeley, North Beach and the Haight Ashbury. Journey into her interesting childhood and metaphysical visions inspired by the Summer of Love, alchemy, Egyptian art and European masters. Hundreds of small works were sold. Do you have one?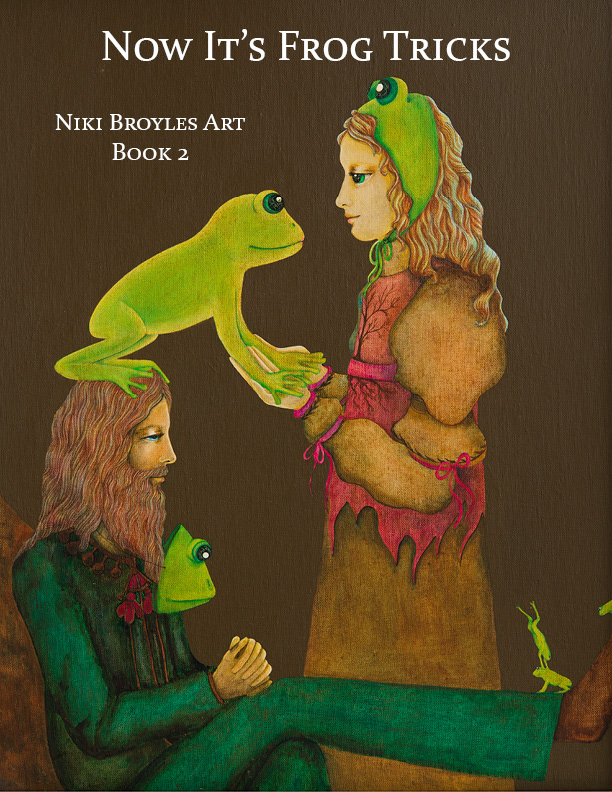 Now It's Frog Tricks, Niki Broyles Art Book 2 by Audrey Broyles
During the later 1970's, Niki basked in the artistic and spiritual freedom of the San Francisco Bay Area, expressing motherly joy and New Age mysticism in her colorful fantasy realms and visions of ape-like creatures, energy auras and visitors from other worlds. Playful frogs, fairies, princesses, wizards, spiritual masters and cool hippies radiate the vibes of a simpler time.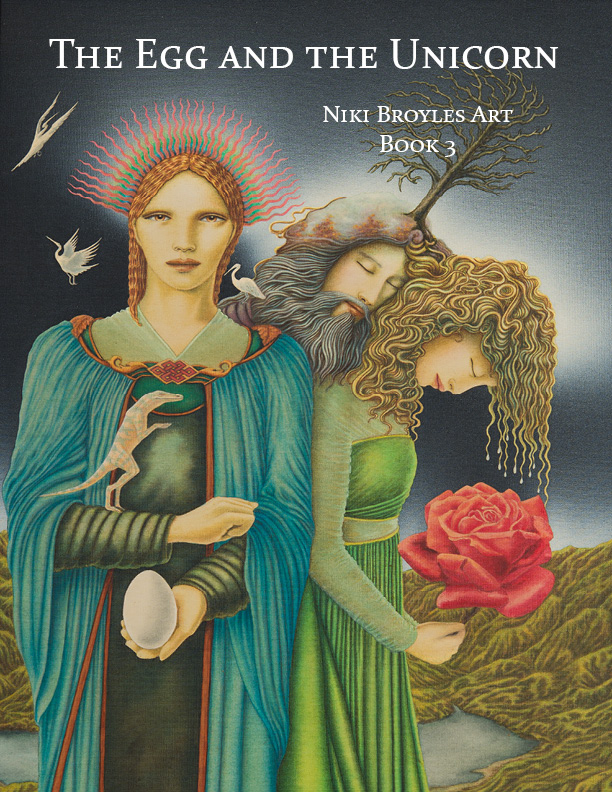 The Egg and the Unicorn, Niki Broyles Art Book 3 by Audrey Broyles
Talk about passive enlightenment. Immerse in Niki's painted feast of sacred symbolism and masterful bronze sculptures. For her daughter Audrey, the artwork reveals the true origin of unicorns, mermaids, fairies, angels and wizards, through archetypal memories of a gathering of ancient tribes to celebrate the circle.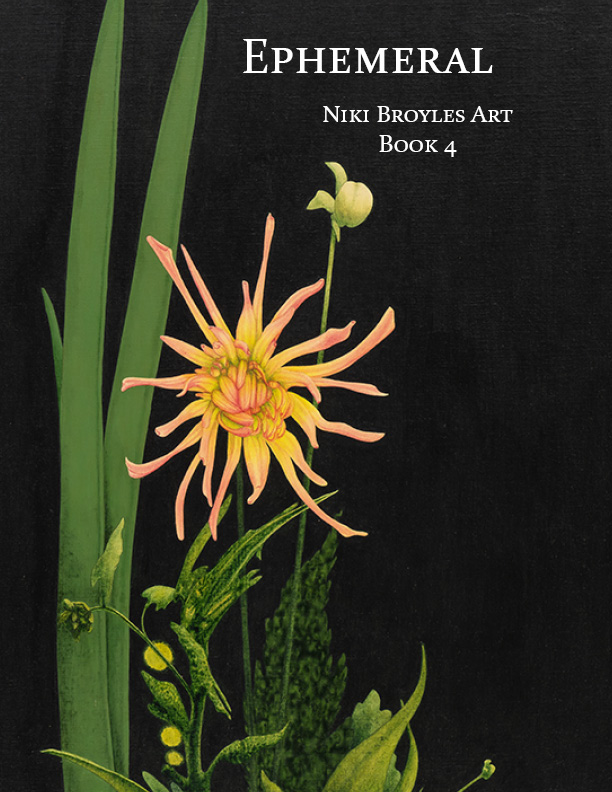 Ephemeral, Niki Broyles Art Book 4 by Audrey Broyles
A life, like a flower, is ephemeral. Through illness, loss and loneliness, Niki created with quiet intensity. She painted the fleeting beauty of flowers and a playful series of dog paintings. Wood "stick and stone" sculptures were assembled from roots, bark and branches and embellished with stones, clay masks and found objects, signifying a primal return.