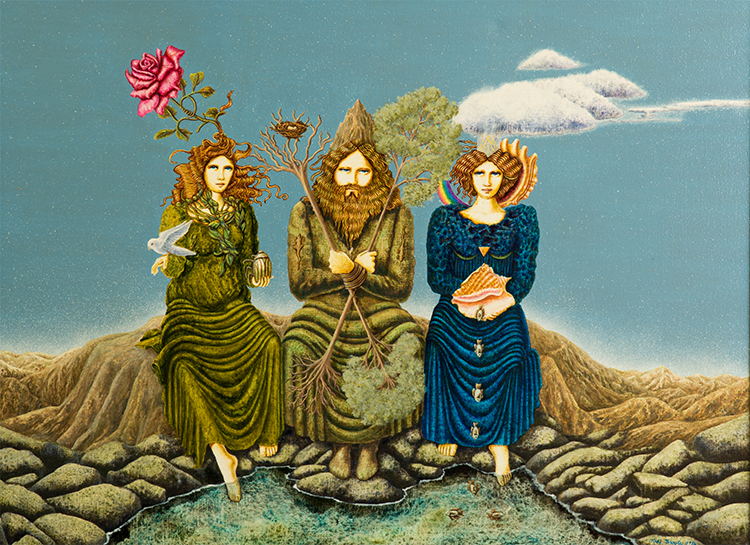 Rosalyn, Nestor and Shelly
Acrylic on canvas painting by Niki Broyles. Minute details of the paintings were executed looking through thick eyeglasses and a lighted magnifier; they invite us to step into the piece to get a closer look. No two paintings are alike; each is unique tableau that feels like a glimpse into another time, a dream, a dimension, or a memory. A marriage, a tying of the knot, a snake, a scarab, a lake, a baby, a chieftain, a queen. Perhaps an expression of Niki, her husband Bud and her mother Gram. The veil is lifted.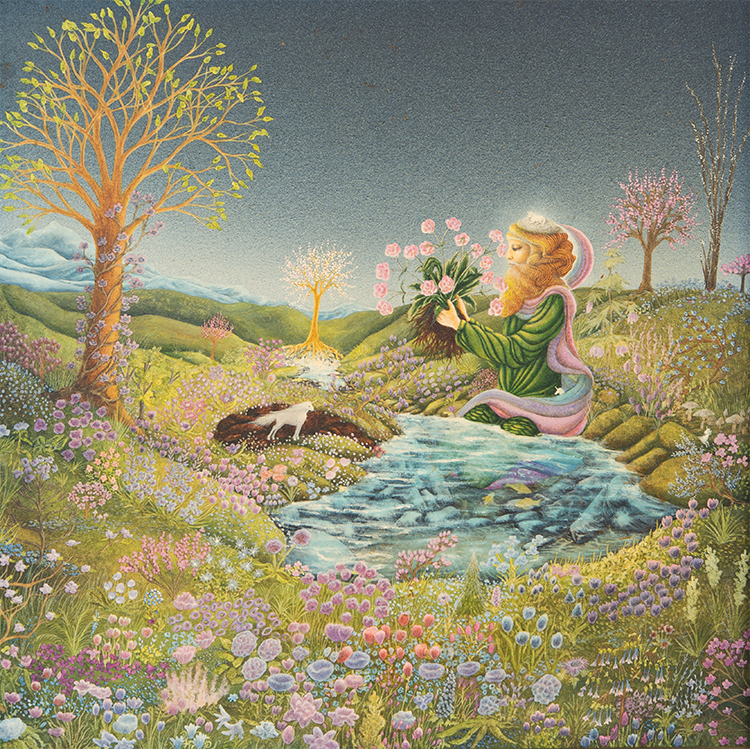 The Magic Garden
Acrylic on canvas by Niki Broyles. What does the unicorn symbolize? Imagination, fairytale, beauty, perfection, hidden treasures, spiritual wisdom, playful fun, the mystical, the magical. It's all there if you search for it. Or perhaps the message here is: it's yours if you cultivate your garden.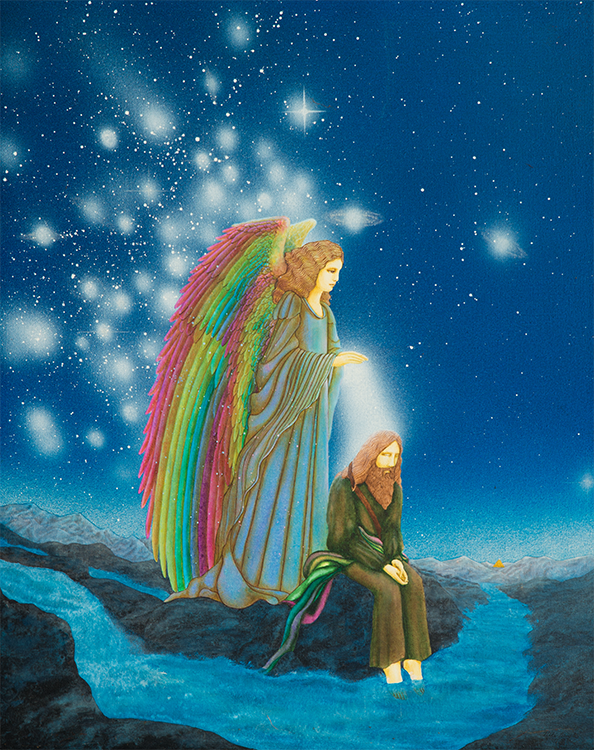 The Gift
To make an energetic starry sky, Niki began with an airbrush to spray a deep blue background. She thinned white paint with water, mixing it in the lid of a plastic yogurt container and used a long-handled tiny hair paint brush to flick paint onto the canvas with expansive waving arm movements from about a foot or two away. She had no choice but to get it right. She completed the scene by hand-painting planets with rings and distant glowing galaxies.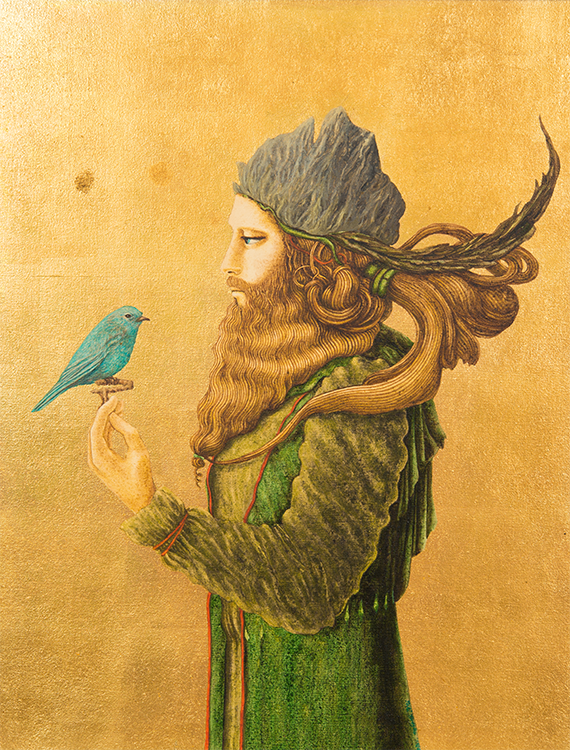 Blue Bird
Acrylic on canvas by Niki Broyles. In the 1980's it was exciting when colorful plastic-wrapped magazines arrived each month in the mail box. Niki read National Geographic with photos of intriguing archaeological finds and stories about Neanderthals, Celtic bog hoards, Easter Island and the pyramids. She was intrigued by anything "strange but true". Often her paintings evoke ancient culture, raising the interesting question: was she was channeling history?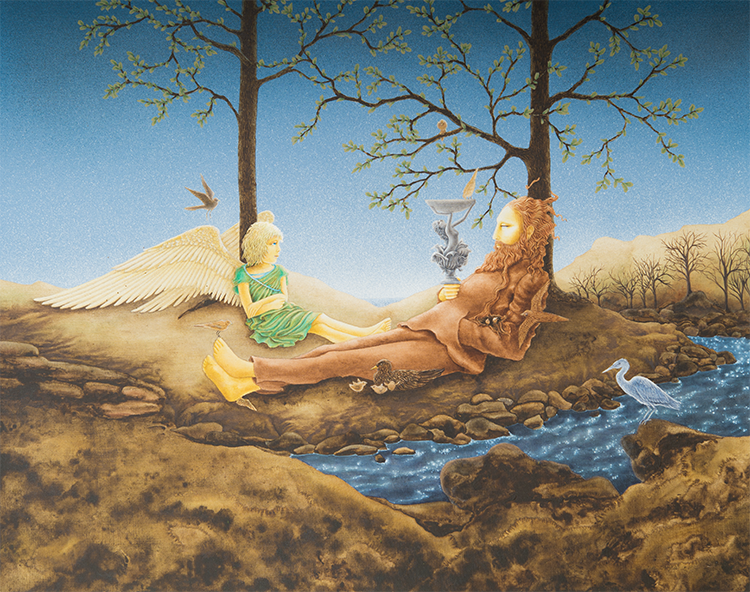 The Birds (with Treesitters)
One is mezmerized by the details here, embuing a meditative experience. Curiosity, the realization that there is always something more to discover, is an element of enlightenment. An awareness of the energy nature gives us, and it's relevance to our lives brings bliss, connection and respect for the planet. Trees are a precious life form said to be inhabited by divine elementals.