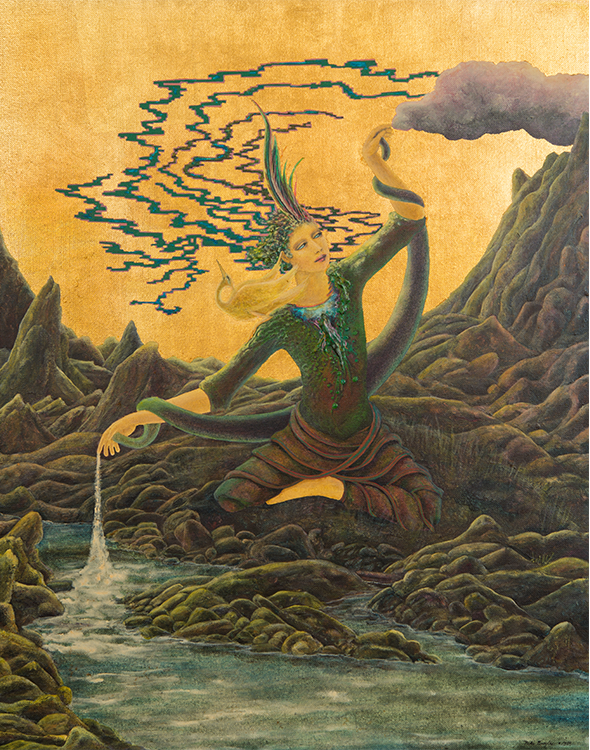 Golden Bird
Acrylic on canvas painting by Niki Broyles. Use of gold leaf gives the paintings the aura of a religious relic. At age 12 and 15, Niki visited the sites and museums of Europe and the Middle East. This fed her soul and imagination with visions of gilded Egyptian art, stained glass in cathedrals, Roman and Greek sculpture with flowing robes, and Renaissance oil paintings by the masters. The book Playing with the Pyramids, includes shares her early life and influences, with photos.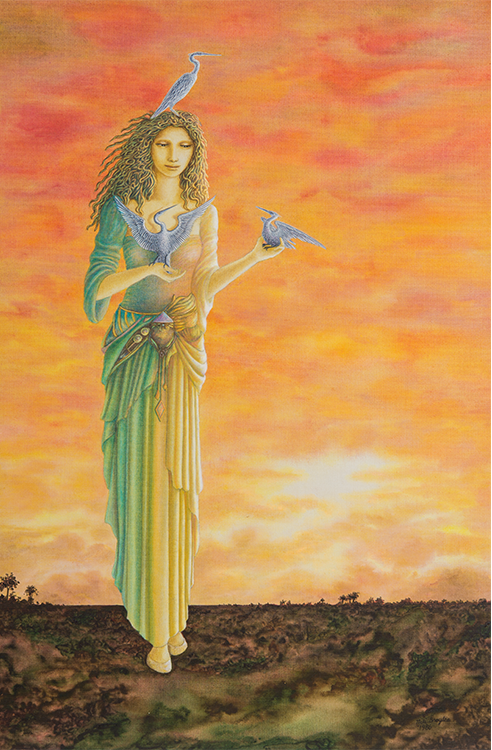 Sunset
Acrylic on canvas painting by Niki Broyles. Nearly every painting expresses a connection to nature. While many artists express their darker emotions, Niki's work seems to unveil the higher self, the essence of the soul, and what she called "peaceful acceptance of life's predicaments". She was interested in ancient history, world cultures, archaeology, and the mysteries of spiritual sites such as Stonehenge and the Great Pyramids.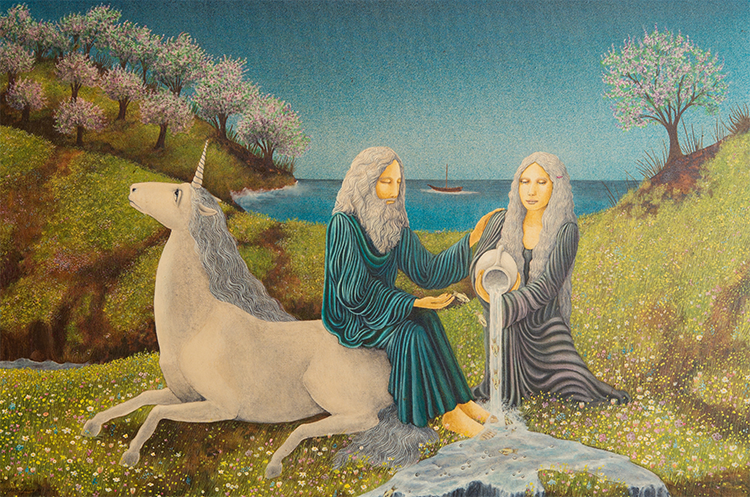 New Moon
Acrylic on canvas painting by Niki Broyles. The exquisite detail of Niki's magical realism creates the sense of a fuller reality. Initially this couple was painted with brown hair; she photographed it. The loving couple, washing of feet, impossible fish, flowing robes and an urn are evocative of religious rites, pre-history, and Celtic worlds. It might be a primal new moon ritual, and act of love or reverence, or perhaps an ideal that we hope exists on the other side.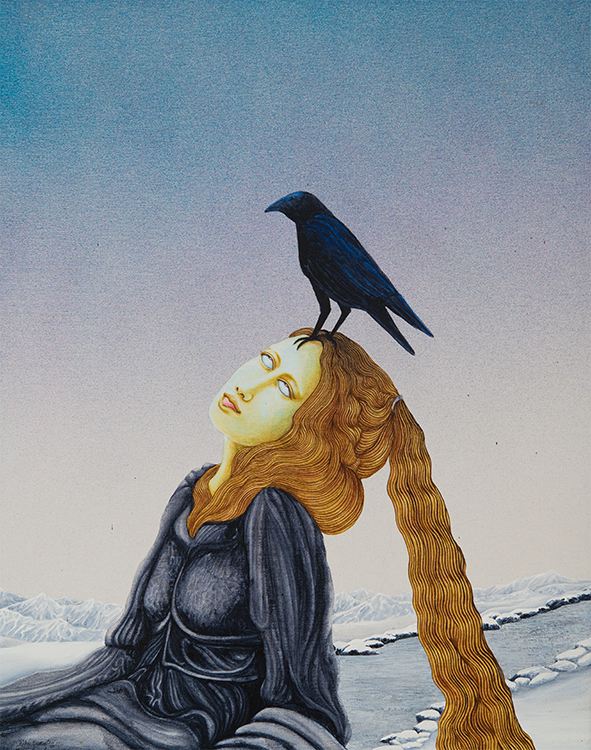 Crow Pie
Acrylic on canvas painting by Niki Broyles. Art was her preferred method of expression; Niki didn't speak on what her paintings meant. In an interview with a local newspaper journalist in the mid-1970's she commented "words are inappropriate." A few writings were kept in a dresser drawer. This statement feels appropro to Crow Pie: "painting can capture a moment of stillness and hold it". Is it a memory, a vision, a message…?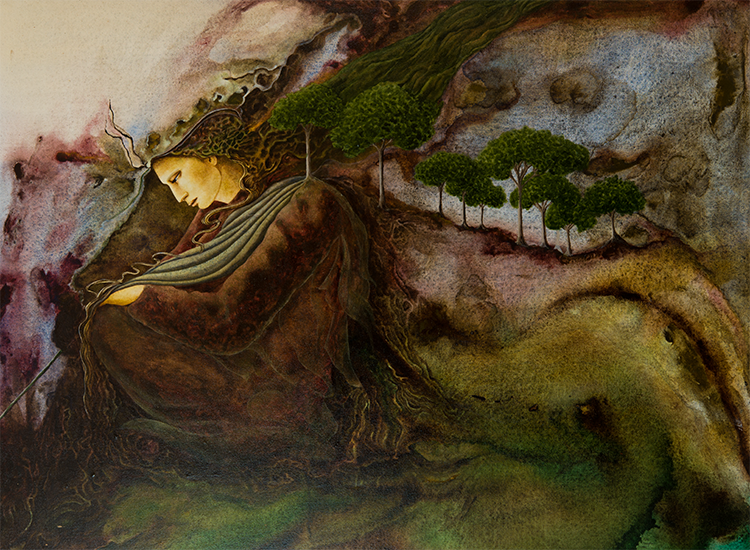 Stormy Weather with Woman
Acrylic on canvas painting by Niki Broyles. Are your paintings true? Niki: "They may lead you to the first stage (of truth), just as contemplation is the first stage in meditation. But truth is divine, therefore the paintings aren't true." Your paintings are true in that you're not editing the script, you're the messenger. Niki: "Yes, painting is a surrender that happens when you get to a certain place. It is not a conscious act: it's like sleep, it takes you." (A conversation with Lorna, 1980s)