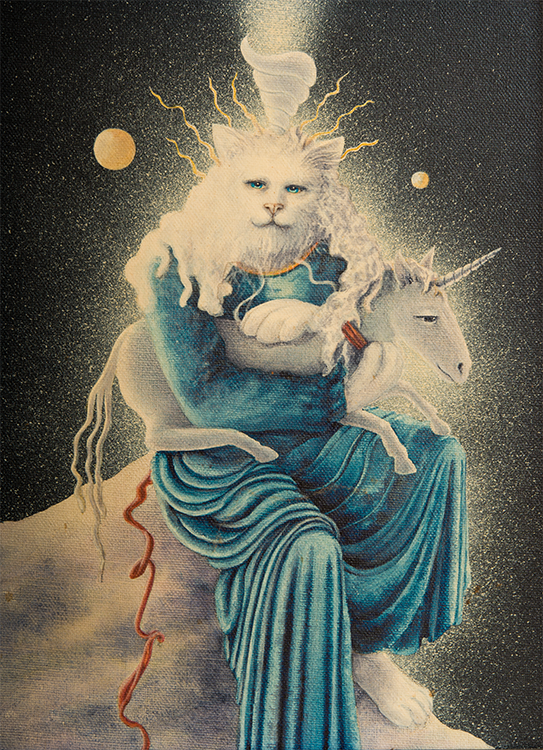 Unicorn Cat
Acrylic on canvas painting by Niki Broyles. This precious small painting gains mystical power by endowing a familiar animal, the housecat, with humantistic features and supernatural qualities.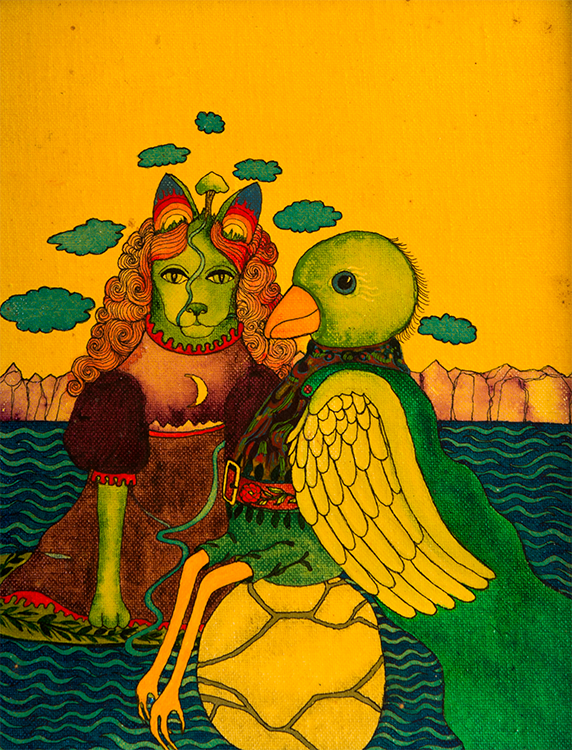 Cat and Bird
Acrylic on canvas painting by Niki Broyles. Niki had a green ledger book listing all of her paintings and to whom they were sold or given. Next to Cat and Bird she noted "Audrey". On the back of the canvas she signed "Magnolia", her artist's name that she received from the psychic Patricia Diegel who did past life readings for us. It was painted in December of 1970 when I was 4 and one of the few paintings from that early period that were kept in the family.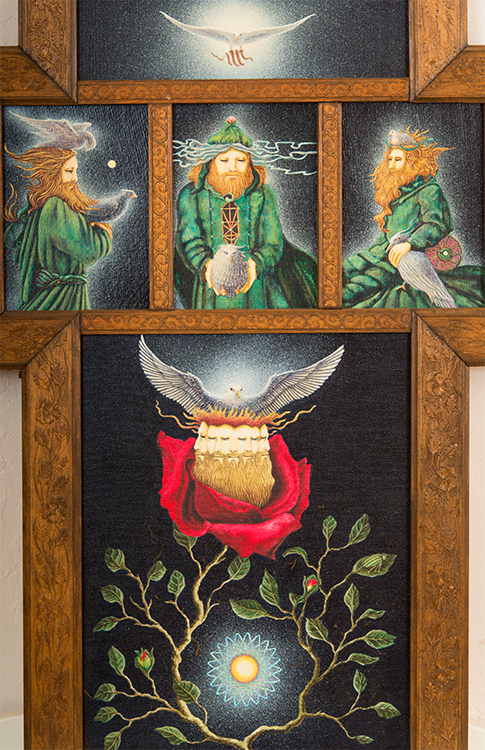 The Boys
Acrylic on canvas painting by Niki Broyles. Niki painted in a universal language, with symbolism understood in myriad cultures, belief systems and historical periods. She titled her paintings after the piece was complete, often choosing generic terms that welcome personal interpretations and experiences, While she didn't paint portraits, many of her pieces express her feelings about real people and events in her life. The story of her deep love for Bud is shared in the book series.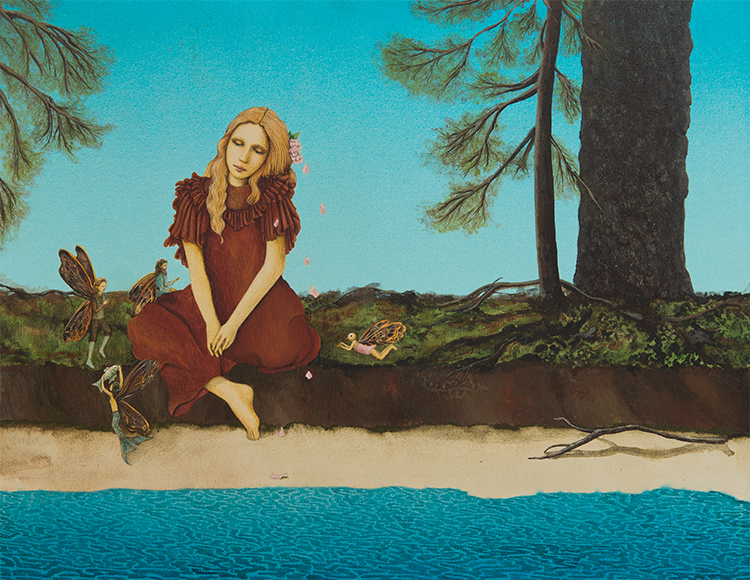 On the bank
Acrylic on canvas painting by Niki Broyles."…riverrun, past Eve and Adam's from swerve of shore to bend of bay." The opening line from James Joyce's Finnegan's Wake is half of a sentence, with the beginning part of the sentence found at the end of the book. Niki enjoyed this quote and included it with her musings titled The Circle, along with a quote from Albert Einstein: "I rarely think in words at all."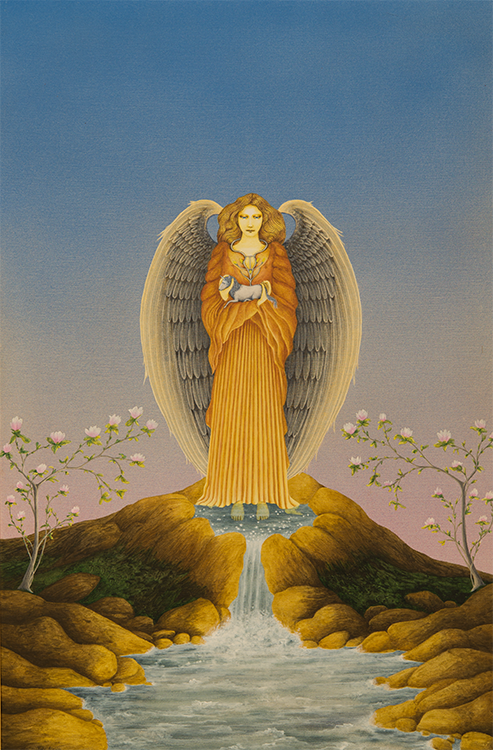 Holy Water
Acrylic on canvas painting by Niki Broyles. Interview,1980s: [Do you think of yourself as a visionary artist?] Niki: Yes, I think so. [How does visionary art differ from fantasy?] Niki: Well sometimes it doesn't. Some fantasy art is visionary art. I think it has to do with how you feel when you look at it. [With the viewer's response?] Yes, and I'm also the viewer as I'm painting it. I'm now looking at a painting…and I see there's not a time element. The more I look at it, there's no time. I can't find where that woman was before. It's as though she stood there throughout time, and she's not tired and nothing is changing for her. It's a static condition, not a slice of time.