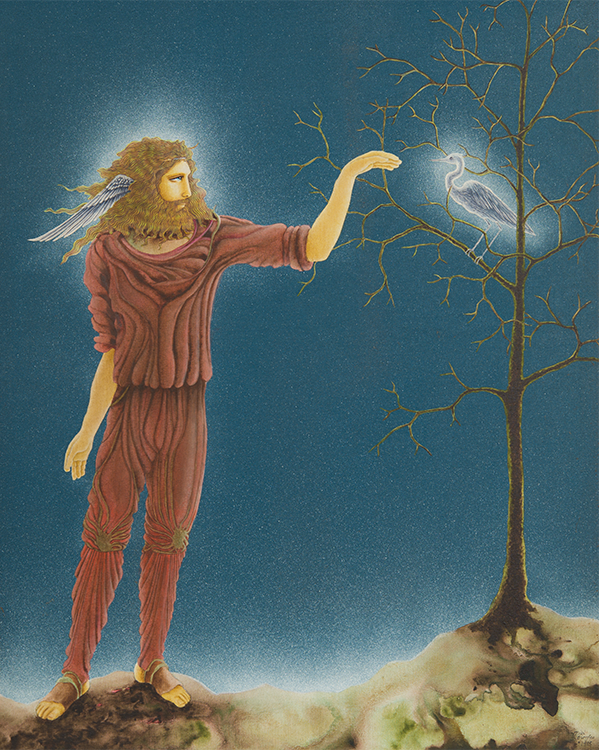 Birdcatcher Man
Acrylic on canvas painting by Niki Broyles. "This painting captures the essence of my father. He was a man of gentle strength. This was a quality that made him very dear to my mother and they are eternal soulmates. The many bearded figures in her paintings resemble my father, or Jesus, or the hippies of the 1970s in the Bay Area, in Oakland and Berkeley, where I grew up." ~Audrey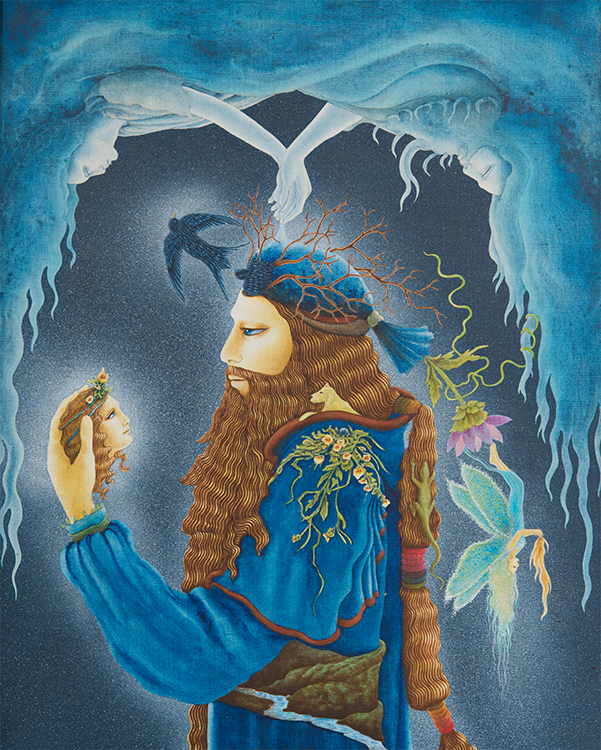 Cloud People
Acrylic on canvas painting by Niki Broyles. From the book 2 by Niki's daughter Audrey: At an early age I was exposed to the concept of the Akashic records, which I understood to be the historic records of all time. The idea was that there is a bank of knowledge that holds all of your past life actions, that could be referred to as a source of learning by you and by others. Through out her life my mom repeatedly called herself the instrument and said "it just comes through me".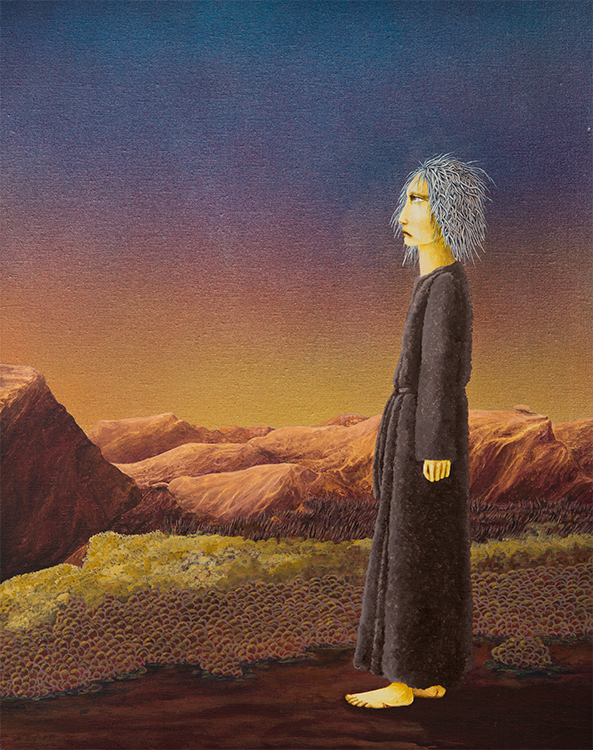 From Bad to Worse
Acrylic on canvas painting by Niki Broyles. Over the years, my mom remained independent of teachers or trends in her endeavors, and challenged herself by experimenting with new mediums and ways of approaching her artwork. I suppose she also used her art to work through her feelings and to find ways of coping emotionally and spiritually with events that were happening around her.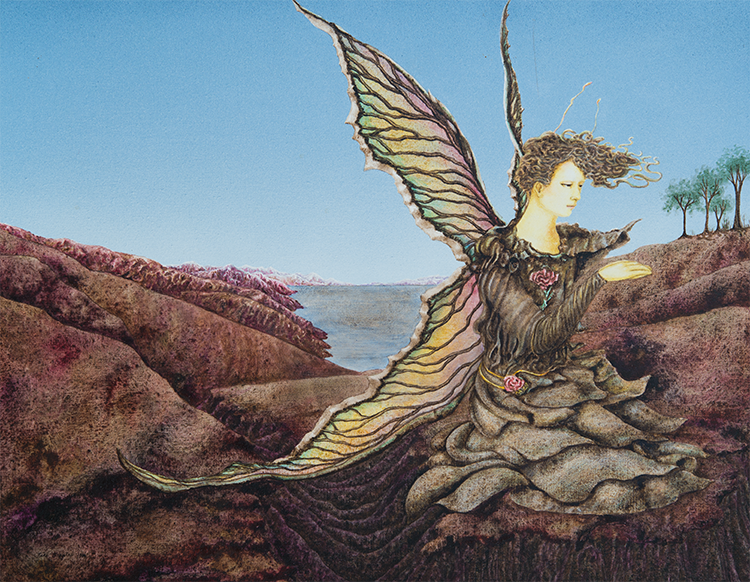 Winged Woman in Winter
Acrylic on canvas painting by Niki Broyles. Niki explored all of nature's seasons in her paintings. There is a purity and honesty in her work. She wasn't painting to please others, created her work by herself at home in the Oakland hills, and was self-taught. It flowed from her naturally and came from a place of authentic expression.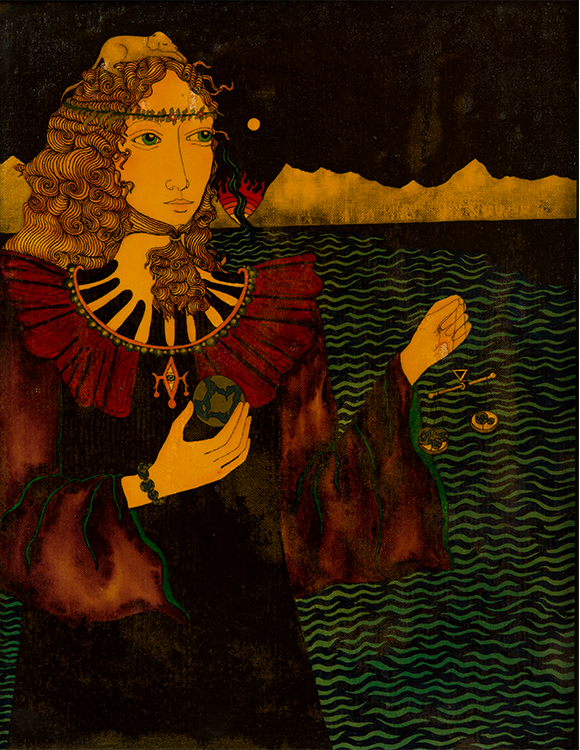 World Woman
Acrylic on canvas painting by Niki Broyles. You will see quite a few gender-free beings in Niki's art. It brings to mind the New Age concept of reincarnation as well as the masks we wear and the roles we play to learn life lessons in the human experience. She plays with the idea of androgynous beings, long hair, beards, puppets and masks in several works. Angels are often, whether in Renaissance paintings and in the Rider-Waite Tarot, portrayed as gender-neutral beings.